If you have teenage kids at home, no one needs to tell you the importance of keeping an eye on their online activities. These days gaming has become an integral and central part of many kids' lives. Access to a number of devices and high-end games has made things even harder to manage for parents. Playstation4 is especially popular among kids and if you are also wondering how to make use of PlayStation family management, then you are at the right place.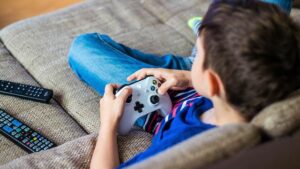 How Exposed is Your Kid With A PS4? 
Even an advanced gaming console like PS4 may seem like an innocent addition to a teenager's collection of cool gadgets and toys. However, if you take a closer look at its capabilities, you will be quick to realize why parental management maybe necessary. Apart from allowing access to an entire range of hi-end games and entertainment tools, PS4 also offers access to a variety of streaming services like Netflix and lets users communicate via text or voice through party chat. 
Most parents may not think of this kind of exposure as risk-free. On top of it all, there are a good number of multiplayer games with mature and violent content which may not be deemed fit for access by younger players. This is precisely why we thought it would be useful to understand parental control features on PS4. 
PlayStation Family Management To the Rescue 
Sony is aware of these issues and keeping in mind the need for parental supervision for kids, they created a unique family management system within PlayStation Network (PSN). This system is easy to access and makes it possible for parents or guardians to implement and customize an entire range of controls to regulate online gaming and other activities of kids. It is possible to add young or adult family members and control their level of access from within the system. 
Visit- How to cancel Amazon Gift Card 
Role of the Family Manager in Managing Parental Restrictions 
First, you need to create an adult account on PSN and add family members to be able to access the family management system. When you create an account for your kid, you automatically become a family manager and enjoy the privileges of modifying or restricting content access for the kid account you created. You may be wondering how to change family manager on PS4 since this person holds the key to this parental control system. Well, there is no need to worry because we are going to talk about all this and more in the course of this article. 
1. How Can You Become Family Manager on PS4? 
To become family manager, you simply need to follow these steps 
Just go to

Account Management

and choose the option to

Create New Account 

Provide your details (including date of birth, country, preferred language etc) and preferences and click on

Next

till the process is complete. 

Next, a verification email is sent to your email. Click on the verification link to complete the process. 
You can also create a user directly from PS4 console to access the family management system. To do this 
Bring up the Quick menu by Pressing the PS button and holding it down. 

Go to

Power > Switch User > New User > Create a User 

Follow on-screen instructions to create an account on PSN. 

Provide all the details. 

It is followed by email address verification.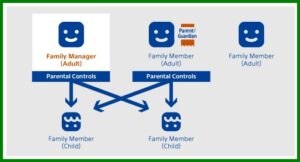 2. How to Set Up Family Management System on PS4? 
Later we will deal with the question of how to change Family Manager on PS4. Now you need to set up PlayStation Family Management System by following these steps 
Sign in as a user and go to

Settings

 

Choose the option for

Family Management System 

Enter your Password and click on

OK 

Choose the option to

Set Up Now

. 
Now you are good to go and ready to add family members and manage what games they can access along with other content. But before we move on to that part, let's take a look at the powers invested in Family Manager in this parental control system developed by Sony. 
3. Privileges of a Family Manager in PlayStation Family Management
Family manager is accorded following privileges to implement parental restrictions for any child user account. After discussing the content restrictions control, we will also talk about how to switch family manager on ps4. 
First, managing access to games of specific categories or specific game titles as well as video content of any kind 

Second, they can also disable all kinds of video, text and voice messages for any user. 

Third, family manager PS4 can also block any user-generated content 

Also, the family manager can manage a wallet and control access to any kind of in-game purchases for any user in their family management system 

Not only that, family manager can also decide how much every player will get to play and exactly when users can access games. 

Finally, it also gives the power to appoint other parents/guardians to the family manager and the ability to add or remove adult users as well. 
4. How to Add a Child to PlayStation Family Management System? 
It is rather simple to add a child to your family management. Simply enter your credentials and login as Family Manager. Next, go to Account Management>Family Management and look for the option to Add family Member 
Choose the option to

Add a Child 

Provide basics details of child (name and DOB) and go to

Next 

You will see a

User Agreement

on your screen.

Accept

the agreement to continue. 

Now, you are all set to enable parental controls and use available features to decide what they can or cannot access. 
5. How to Add a Child on PS4 Console 
Sign in as Family Manager 

Go to

Settings > Family and Parental Controls > Family Management > Add Family Member

Choose the option to Add Family Member and click on Create User 

After entering details of the child, click on Next 

You should see a User Agreement on the screen and click on Accept to continue.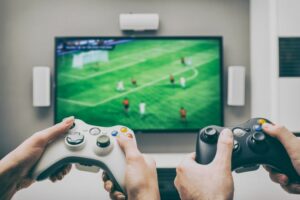 6. How Can You Add An Adult Family Member Through Web Access
Sign in as Family Manager and go to

Account Management>Family Management>Add Family Member 

Choose the option to Add an Adult 

Provide email of the adult member and click on Next 

The adult member you are adding should receive a verification email. Complete the verification process and you are good to go. 
7. How Can You Add an Adult Family Member on PS4 Console 
Sign-in as Family Manager and 

Go to Settings > Parental Controls/Family Management. Then choose Family Management.

Choose the option to Add Family Member 

You will have the option to create new user or you can also add an existing account to be part of your family management system. You need to send an invite to add an existing user 
Read- How to watch Double on PS4 ?
8. How to Set Access Limits for Kids on PlayStation Family Management System 
Sign in as Family manager and go to Playtime section. Here, you can customize settings to decide how long your kid will be able to play games on the device. These PlayStation parental controls will be of great use in managing your kids' activities. 
Go to Applications> Devices>Network Features 
In this section, you can set limits for what users can access with their PS4
Games and other content suitable for specific age limits based on their ratings. 

Use of 

PlayStation VR

which may not be considered suitable for young kids 

Limit or restrict access to built-in internet browser if not found suitable 

Take control of kids' communication with other users and access to user-generated content 

It also includes managing or setting a monthly spending limit for any in-game purchases. 
Can You Change Family Manager on PS4? 
Now, we come to the all-important question of how to change the family manager on ps4, should the need arise. The problem is that though there are a lot of articles on the web claiming to have methods to change Family Manager on PS4 but in fact they are not workable. All they do is talk about adding or removing users to the account. When we looked up on the official page for Playstation4 User Guide, it said that "Family managers and child family members cannot leave their family." 
So, do not be fooled by all the methods floating around for changing the Family Manager in PlayStation Family Management System. 
Summing Up 
You may feel a bit disappointed with the answer to your question about how to change family manager on PS4. However, with parental control features we have discussed, you can efficiently manage what your child is accessing through PS4 in your absence. If you are facing an issue with family manager and want to change it, maybe a neat trick is to create alternate accounts for all family members. Now, you should be able to create a new family management system and choose whoever you want to be the Family Manager. 
We hope this guide will prove helpful in getting a hold of parental control features on PS4. Once you get a clear idea about it. You can easily control what kind of games your kids play, with whom they interact and what kind of content they access with a view to keep them safe online.